What we do
The global Spotlight Initiative to eliminate violence against women and girls is a United Nations initiative in partnership with the European Union and other partners.
We are the world's largest targeted effort to end all forms of violence against women and girls.
Launched with a seed funding commitment of €500 million from the European Union, we represent an unprecedented global effort to invest in gender equality as a precondition and driver for the achievement of the Sustainable Development Goals.
Spotlight Initiative is responding to all forms of violence against women and girls, with a particular focus on domestic and family violence, sexual and gender-based violence and harmful practices, femicide, trafficking in human beings and sexual and economic (labour) exploitation.
As a demonstration fund for action on the Sustainable Development Goals, we are demonstrating that a significant, concerted and comprehensive investment in gender equality and ending violence can make a transformative difference in the lives of women and girls.
Our interventions focus on six mutually-reinforcing programming pillars: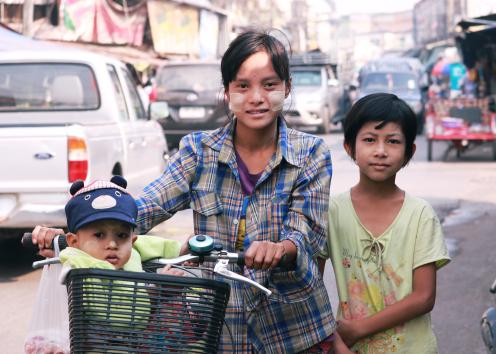 Laws and policies
Promoting laws and policies to prevent violence, discrimination and address impunity by:
Advocating at all levels of government
 
Providing technical assistance and capacity building
 
Ensuring active and meaningful participation of women
Institutions
Strengthening national government and regional institutions to:
Better inform decision makers
 
Develop fully-financed national action plans on ending violence against women and girls  
 
Promote gender-responsive ministries
 
Ensure linkages across institutions on migration, disability, poverty, ethnicity, age, location, education, overall violence and conflict
 
Prevention
Promoting gender-equitable social norms, attitudes and behaviours through:
Community-based prevention strategies
 
Mobilizing women, girls, men and boys at community level
 
Programming in formal and informal education settings
 
Engaging men and boys
Services
Making high-quality essential services for survivors of violence available by:
Ensuring services provided meet global standards
 
Building capacity of service providers
 
Improving service provider coordination and coverage
Data
Improving the quality, accuracy and availability of data on violence against women and girls by:
Enhancing the capacity of national statistics offices
 
Improving data presentation to inform decision-making
 
Using data to guide programme monitoring
Women's movements
Promoting strong and empowered civil society and autonomous women's movements by:
Advocating for laws and policies that protect the participation of autonomous women's groups
 
Ensuring civil society participation in development planning
 
Building capacity of civil society organizations
 
Deploying innovative financing mechanisms
 
Strengthening partnership and networking opportunities for civil society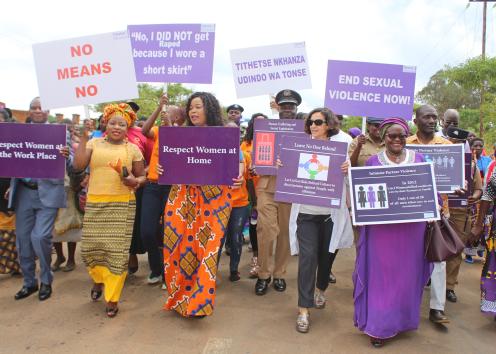 As one of Spotlight Initiative's most critical partners, meaningful investment in civil society is a key priority for the Initiative. Women's organizations at national and local levels are the main partners of Spotlight Initiative across all outcome areas.