Female genital mutilation (FGM) is widely recognized as a violation of women's human rights but the practice persists in 29 countries around the world. It crosses geographic, socio-economic and religious boundaries. Thankfully, many people are joining women and girls in calling for an end to this harmful practice. These are just some of the changemakers who are saying no to FGM and working to eliminate the practice.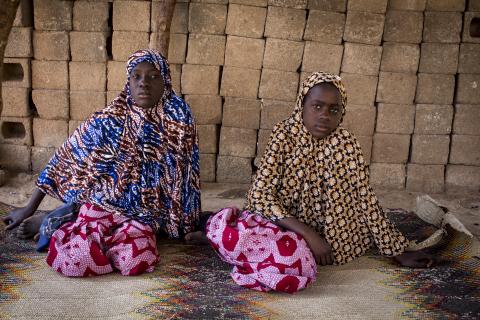 Aoua and Zalika, Mali
Twelve-year-old twin sisters Aoua and Zalika live in the village of Dioro, 65 km from the city of Ségou in Mali. They both experienced complications as a result of FGM but regained their health following treatment. Today, Aoua and Zalika, along with their parents, are fighting against the practice and advocating for its total abandonment.
Fati Mariko, Niger
Fati Mariko is a Nigerien singer with a career spanning more than three decades. She is also a passionate women's rights advocate who has joined Spotlight Initiative in speaking out against all forms of FGM. On this year's International Day of Zero Tolerance for Female Genital Mutilation, she appeared on Nigerien television during primetime to discuss FGM. "This practice is deeply rooted in our tradition," she told viewers. "While some traditional practices can be positive, others like female genital mutilation are harmful and endanger our lives and health." The message was broadcast on four channels in Niger's three most-spoken languages.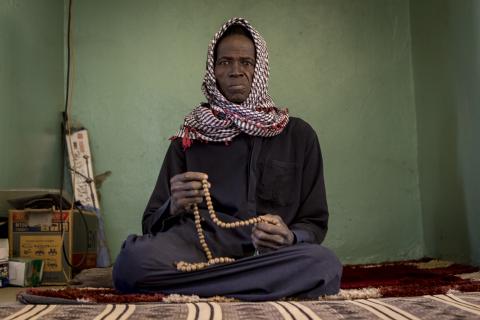 Ousmane Fakoro Traoré, Mali
As the imam of Tongoye in Mali, Ousmane Fakoro Traoré, has been advocating for an end to FGM in his community and calling on other religious leaders to do the same. "We thank all those who have contributed to the abandonment of excision," he says. "As a religious leader, I have been very involved in raising community awareness every Friday before prayers for the abandonment of FGM." 
N'golo Traoré, who advises the village chief of Tongoye, echoed his sentiments: "We are very happy to have abandoned this practice, so harmful to our children. Thanks to the help of partners who have made us aware, today we know about the consequences [of FGM] and are committed to its total abandonment."