Improving self-care for gender-based violence responders in Ecuador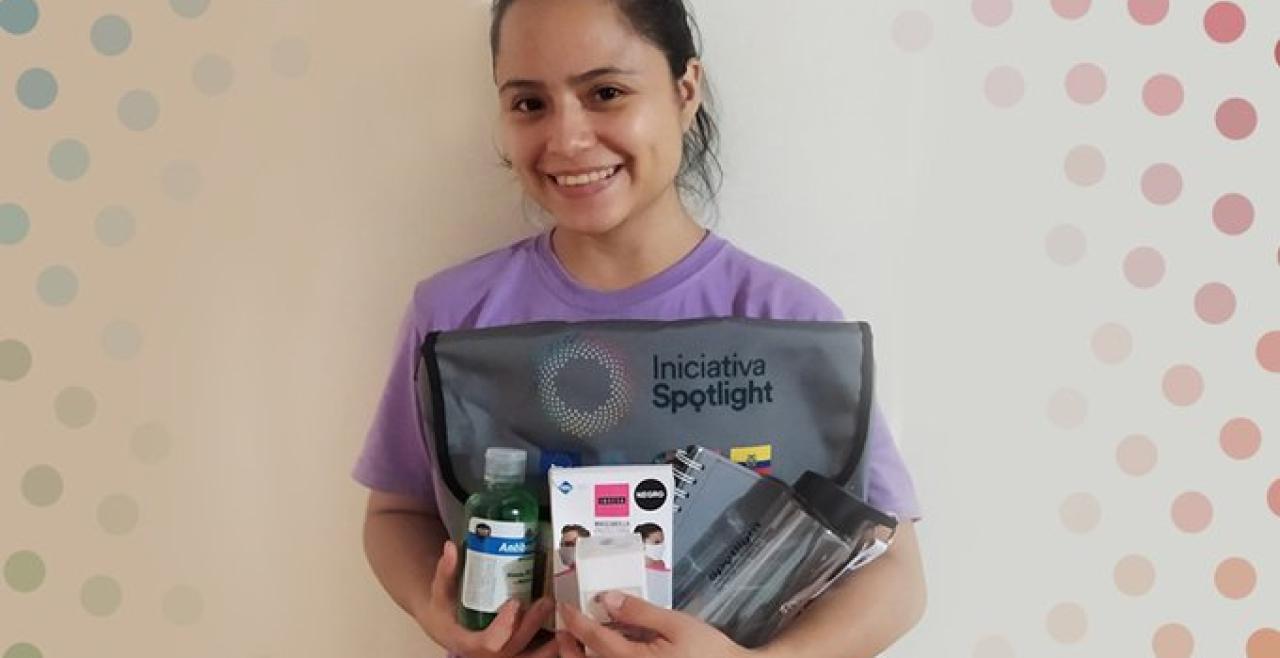 September 30, 2021
QUITO, Ecuador - Spotlight Initiative and UNFPA have been holding virtual meetings with those working in care centres and women's shelters in an effort to better serve staff on the frontlines of gender-based violence response.
Thirty participants took part in the sessions, which aimed to provide self-care tools that would help staff cope with stress and trauma related to their work, as well as prevent burn out.
The results have been promising, with participants identifying personal support needs that are then followed up weekly.
Jeny Lara, 30, a psychologist at the Ecuadorian Centre for the Promotion and Action of Women Guayaquil (CEPAM), participated in the workshop. She says that it changed her concept of self-care and made her realize the importance of checking in on her own wellbeing. She has incorporated some of the techniques she learned into her daily practice.
Merly Capote, 39, lives and works as a volunteer in a temporary shelter, Shelter San Antonio de Pichincha. She directly assists women who come to the shelter but says the principles of care she applies to others she had not applied to herself. 
"With this workshop I gave myself time and expressed myself among colleagues who, like me, are serving vulnerable populations. It was a free, open space." Ms. Capote says this space helped her understand aspects of her physical and mental behaviour and improved her empathy. "The importance of these workshops is teaching self-love. As I take care of other people, I also need care for myself and love myself. If I am well, I can serve others."
At the end of the process, each participant was given a self-care kit consisting of health supplies for personal use (disinfectant gel, masks), relaxation tools (lavender essential oil and handmade soap) and a booklet with a self-care guide. 
These workshops were carried out with the support of the Gender-Based Violence (GBV) Unit of the UNFPA regional office for Latin America and the Caribbean under Spotlight Initiative, an initiative of the United Nations which has received generous support from the European Union. Its aim is to eliminate all forms of violence against women and girls.
First published by UNFPA Ecuador.
 
Like what you read? Spread the word.