Meet the "Youth Group", the young members of the civil society reference group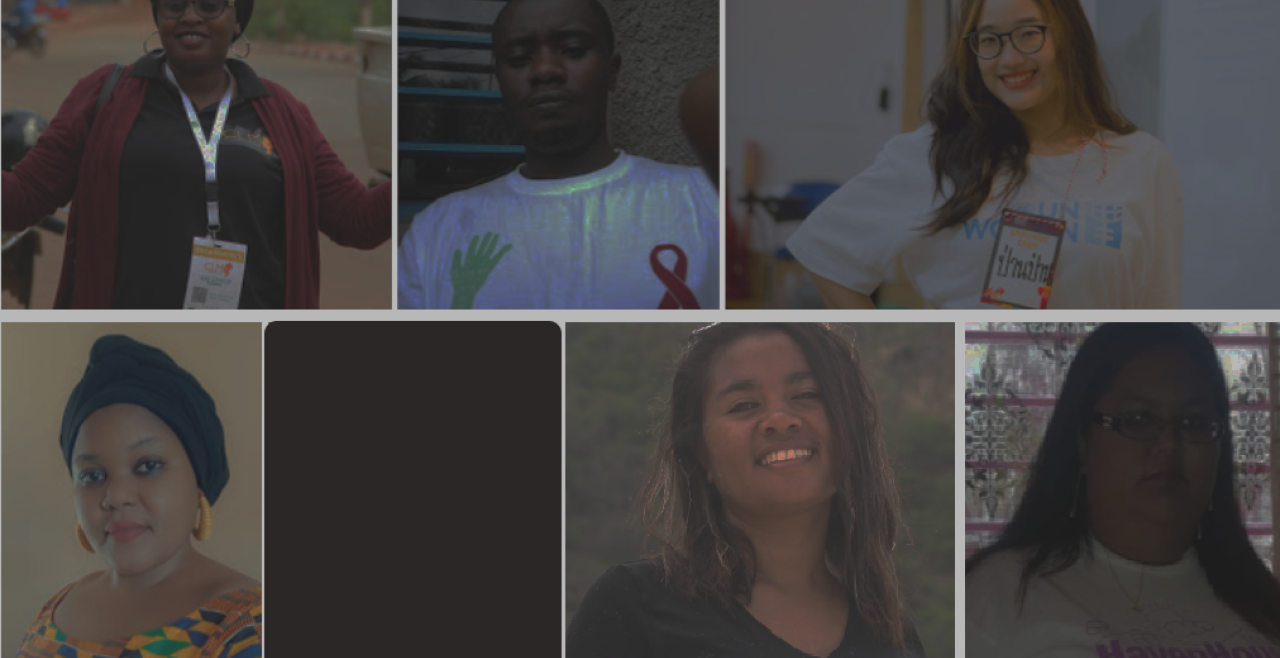 August 12, 2021
To celebrate International Youth Day, Spotlight Initiative presents the "Youth Group", the young members of the civil society reference group. 
Bebiana, Timor-Leste
One of my hobbies is listening to music, my favorite color is Red. I am from Timor-Leste and I live in Dili, and I am 25 years old. I started my activism in 2010. I have been inspired by all activists that I came across while traveling. I joined the youth parliament by representing young women in my sub-district. My friends have helped me enlarge my acquaintances; we always engage in conversations around social issues. As well as important subjects and contemporary problems in my sub-district. I started my activism between 2010 and 2013 when I joined the Youth Parliament, which constitutes of 130 members. At the moment I am also a member of the Organization of Youth Parliament Alumna. We created the organizing committee for the elaboration of youth political participation in cooperation with the government. We also organize activities that aim at engaging young men such as training in life skills, social sciences, management, planning, and others. In my opinion, the best way to deal with gender-based violence (GBV) is by the continuation of mobilization. The most important thing is to bring people together and arrange events to GBV is not forgotten. 
Najira, Thailand    
I am 20 years old. I am studying Sociology and Anthropology at Thammasat University. Last year, I joined Spotlight Training Camp, one of the 'Safe & Fair' activities. The Safe & Fair camp inspired me to learn more about violence and inequality topics. The number of survivors is increasing on daily basis, which means that efforts to end violence against women and girls are not sufficient. Violence continues to happen in private and public spaces. A great number of people support violence subconsciously and encourage violent acts because they have not been provided with enough education around violence against women and girls. The Change Maker Project is an organization that aims to promote equality, end violence, and create a space for everyone to express their values and potential. This organization is still in the beginning. Therefore, joining the Youth Group is essential for me to learn and use my experience to improve and grow the organization. Awareness of ones' values, potential, talent, and beauty is important. Moreover, raising awareness about the danger of societies is crucial. We are all equal, we are all humans with feelings, potential, and value. Therefore, respecting each other's is the best way to guaranty human integrity.  
Mama Keïta, Mali  
I have been involved in activism since I was 9 years old. I am a case manager for GBV in Sikasso-Mali, I am the National Vice President of the National Youth Council. I am a survivor of GBV and I know what we go through if we are deprived of our basic rights. I was able to get up and replace my hatred with love, and this is what drives me to better fight against violence in all its forms. In our local NGO, we work on the prevention and management of violence in all its forms, especially in rural areas. Prevention through awareness-raising sessions (talk shows, home visits, counseling, radio and TV programmes). Management through holistic treatment of cases of violence. The best way is to involve young people, adolescents, and children in the prevention of GBV by training them on prevention modules so that they can be the best for a future generation free of gender-based violence.
Carla, Ecuador
My hobbies are reading, watching series, movies. My favorite color is yellow. I am from Ecuador, I live in Puyo. I'm 23 years old and I've been an activist since I was 21.  The motivation behind my activism comes from my participation in marches around inequality in the country and gender issues.  My organization Colectiva Sacha Warmi y Fundación Warmi Amazónica works on gender issues in Quito and Puyo, we want to raise awareness, education, and sensibilization about gender violence. It's about talking about it, educating people about it. Because if we don't name it, people will normalize it. It is time to start making it visible and then ending GBV. 
Arsène Basobe,  Democratic Republic of Congo  
I like to read, my favorite color is yellow. I don't like movies. I live in D.R.Congo, and I come from an eastern region that had experienced an armed conflict 32 years old.  The exacerbated discrimination on women in the East of the country pushed me to set up an association to defend women's rights after graduating from university. Although I didn't know anything about it at the beginning, I continued defending my stand. Today I am an advocate for women's rights on different levels. As a man, this makes me proud, although the difficulties are still enormous.  I advocate for women's leadership through Congo's youth associations, and I facilitate meetings between young activists and governmental bodies for opportunities to exchange views and discuss the situation of young people. Fighting against gender-based violence means first of all identifying the places where violence is produced and interacting with all the actors involved, including public actors and civil society (with an emphasis on youth).
Nafissatou, Niger    
My hobbies include reptiles! My favorite color is red and my favorite series is the SEAL team.  I am passionate about activism because through activism I am able to address social issues that hinder the development of communities such as gender inequality, violence against women and girls. I became an activist for the cause of women and girls because I want to contribute to the promotion of their rights and welfare.  In Niger, I run a young association called Cellule Nigerienne des Jeunes Filles Leaders. It is an organization that promotes female leadership, the empowerment of young girls, youth education, and the fight against child marriage. With my team, we aim to build the capacity of young women and girls so that they can defend their rights, and to inspire them to access decision-making bodies.  For me, the best way to fight against gender-based violence is to understand that it is not only a women's issue. It is true that women are the first victims, but to fight against it, we should involve men and young boys, promote civic education on human rights from a very young age. Involve and empower men in projects and programs to combat gender-based violence.
Mindy Pratt, Belize
I enjoy spending time with my family. My favorite color is rose gold. I am from Belize, Central America and I am 29 years old. I started my activism when I was 14.
Seeing injustices around me and persons taking advantage of the vulnerable population, as a member of society it means I must contribute to make it better for my child's generation. Sharing stories allow women to experience solidarity and overcome injustice. Especially when in the cases of domestic violence. Hence, I am passionate about advocating to end GBV. I aim to ensure that women who are suffering in silence know that they are safe, and not alone. That there are confidential services to help them overcome injustice. Empowering women to believe in themselves, that they are worthy to be loved. Selflove is more important than, yet underestimated. 
Grosbin Josué Gómez Inestroza, Honduras
I work and study, I have been working for 6 years as a human rights advocate, particularly for young people with HIV infection.  I believe that the journey toward ending gender violence must begin with the process of social deconstruction. Deconstruction of hegemonic, patriarchal masculinity, that fragile, toxic masculinity. After this, we must work on public policies with a focus on rights and a gender perspective, and try to ensure that the justice system adheres and implements these policies and laws.
Like what you read? Spread the word.