In Mozambique, providers prepare for spike in gender-based violence as pandemic spreads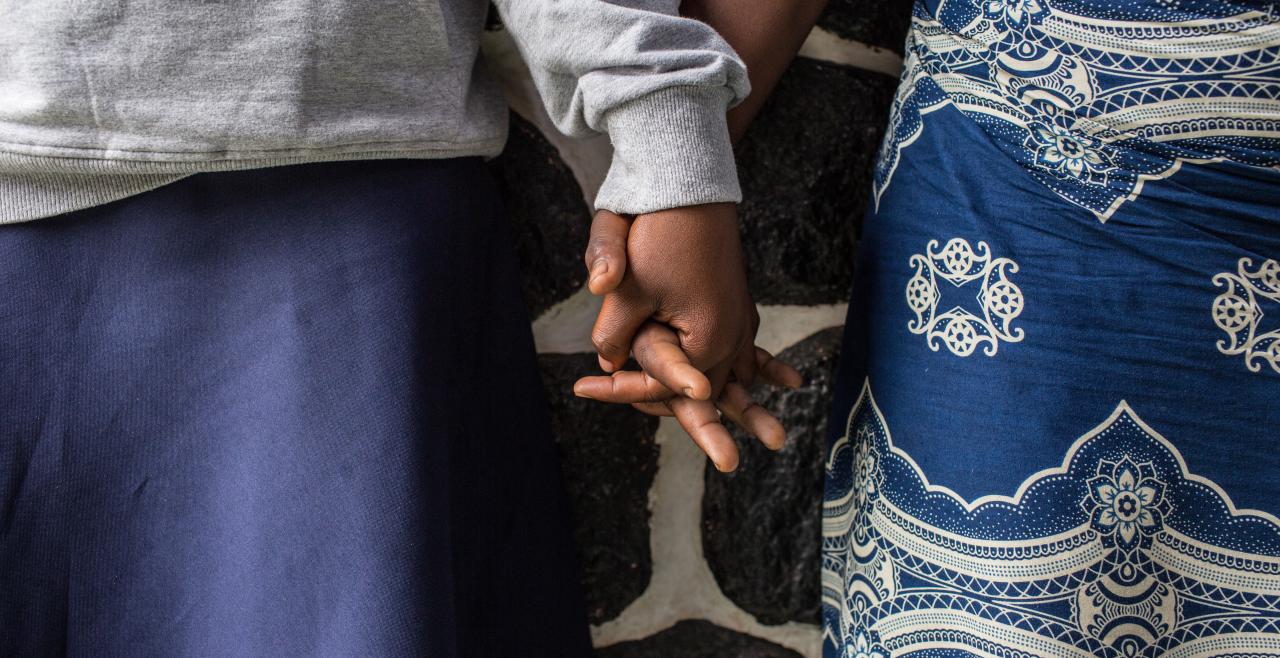 April 8, 2020
NAMPULA, Mozambique - Yara*, 18, was on her way to the market early one morning when three men intercepted, robbed and raped her. Yara told her mother and a friend what had happened, and they immediately took her to the Nampula Centre for Integrated Assistance. After receiving medical treatment, Yara was able to report her attackers to the police and access psychosocial support at a single location.
"We ensure that each patient gets treated... and [is able to] return to normal life," says Berta Caminete, health technician and gender-based violence focal point at the Spotlight Initiative-supported centre.
Centres like the one in Nampula deliver vital care to women and girls experiencing violence, allowing them to access help without having to retell their story multiple times or visit multiple locations. Sadly, the demand for the centres is expected to grow exponentially in coming weeks and months, as the COVID-19 pandemic puts even more women at risk of violence.  
"We ensure that each patient gets treated... and [is able to] return to normal life" - Berta Caminete, health technician
Gender-based violence and COVID-19
An estimated one third of the planet's population is currently under full or partial lockdown as governments enforce measures to contain the spread of COVID-19. In Mozambique, a state of emergency has been declared. Uncertainty, economic pressure and heightened stress levels are expected to create a surge in gender-based violence, just as they have in other regions of the world.
To ensure that centres and their staff are prepared, the Spotlight Initiative is supporting government partners to provide personal protective equipment (PPE), hygiene products and key information materials on COVID-19 prevention, as well as alerting government and civil society partners to the expected spike in cases.
Bringing services to women and girls in need
As social distancing measures increase, many survivors may struggle to reach centres right as they need them most. To ensure this doesn't happen, the Initiative is working to scale-up existing hotlines and equipping teams in the health, police, justice and social protection sectors to continue helping women and girls.
Police are being supported with PPE, transport and cell phones to improve their ability to respond to cases of violence within communities. Health and social protection staff will receive cell phones to ensure that they stay connected, can follow up on cases and to allow them to provide psychosocial support at a distance. To ensure women can continue to access justice, mobile courts are being supported with laptops, modems, phone credit, fuel and PPE, allowing them to continue their work.
Support services to women and girls cannot stop during times of crisis. In fact, this work becomes even more critical.
"We are the foundation and [provide an integrated] mechanism to end violence," says Latoya Abubacar, justice focal point at the Nampula centre.
Since it opened in 2019, the Nampula centre has helped 44 women and girls, including Yara. The Initiative supports five other centres across Mozambique.
Scaling up operations and guaranteeing that staff can work safely is critical to ensure that centres around the country continue helping the estimated 40,000 women and girls across Mozambique who will access their services this year.
*name has been changed
By Leonor Costa Neves with reporting by Laura Lambo. Photos: Ricardo Franco/UN
Like what you read? Spread the word.