Online solutions to real world violence: Influencers and advocates unite at the 75th United Nations General Assembly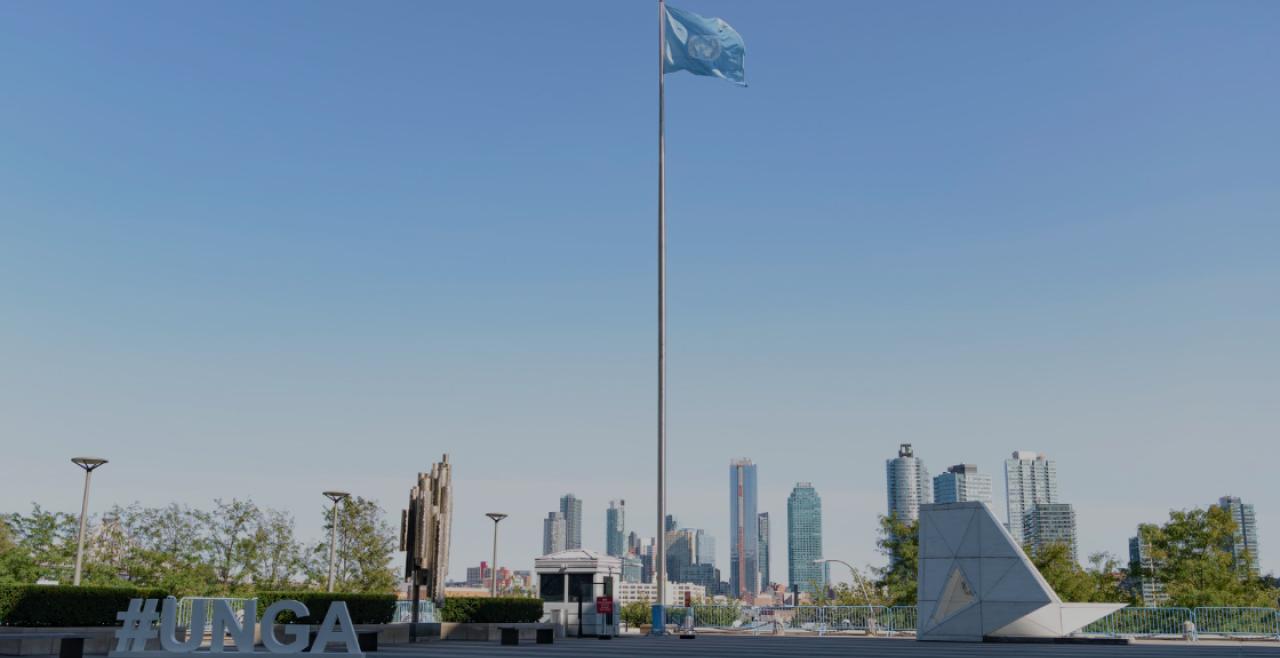 September 24, 2020
Is social media part of the problem or the solution when it comes to violence against women and girls? On the second day of The 75th United Nations General Assembly, Spotlight Initiative brought together UN Global Advocates, content creators and representatives from Google and Facebook to address this question in a virtual panel discussion.
Watch the SDG Action Zone panel discussion above.
The breakout session was hosted in collaboration with the Social Good Club and was moderated by YouTuber and activist Amber Whittington of Amber's Closet. She was joined by two Global Advocates for the Spotlight Initiative, actor Cecilia Suarez and Captain of South Africa's national rugby team, Siya Kolisi; actor and host Amanda du-Pont; YouTuber and filmmaker Louis Cole; Head of Partnerships and Business Development at Google Jigsaw Patricia Georgiou; and Director for Global Safety Policy at Facebook Karuna Nain.
Ms. du-Pont and Mr. Cole compared their own, gendered experiences of online and offline violence as content creators, while Siya Kolisi spoke about his personal connection to gender-based violence, having grown up seeing his mother and aunt experience physical abuse. He explained that these formative experiences fuelled his own decision to speak out on the issue.
"When you grow up in a violent environment you start thinking that it is normal," he said. "I want to engage in this conversation to teach my kids and other kids that violence is not normal."
Ms. Suarez said that social media could be harnessed to help rather than harass women, and shared how she uses her digital platforms to spread information that can help women in danger.
In spite of the potential for social media to bring awareness and drive public action on social issues, Ms. Georgiou said that women were 27 times more likely than men to experience violence online. As a result, women engage less in online conversation and we are losing their contribution. She said the trickle-down effect of self-censorship is evident in everything from journalism to politics, and even had a detrimental impact on national GDP.
Ms. Nain spoke about her work to combat non-consensual image sharing on Facebook, and the challenges and potential of using technology to tackle online violence and create digital spaces that are safer for women and girls.
Photo: United Nations/Flickr
Like what you read? Spread the word.