Psychosocial counsellor finds purpose in helping Afghan women who suffer in silence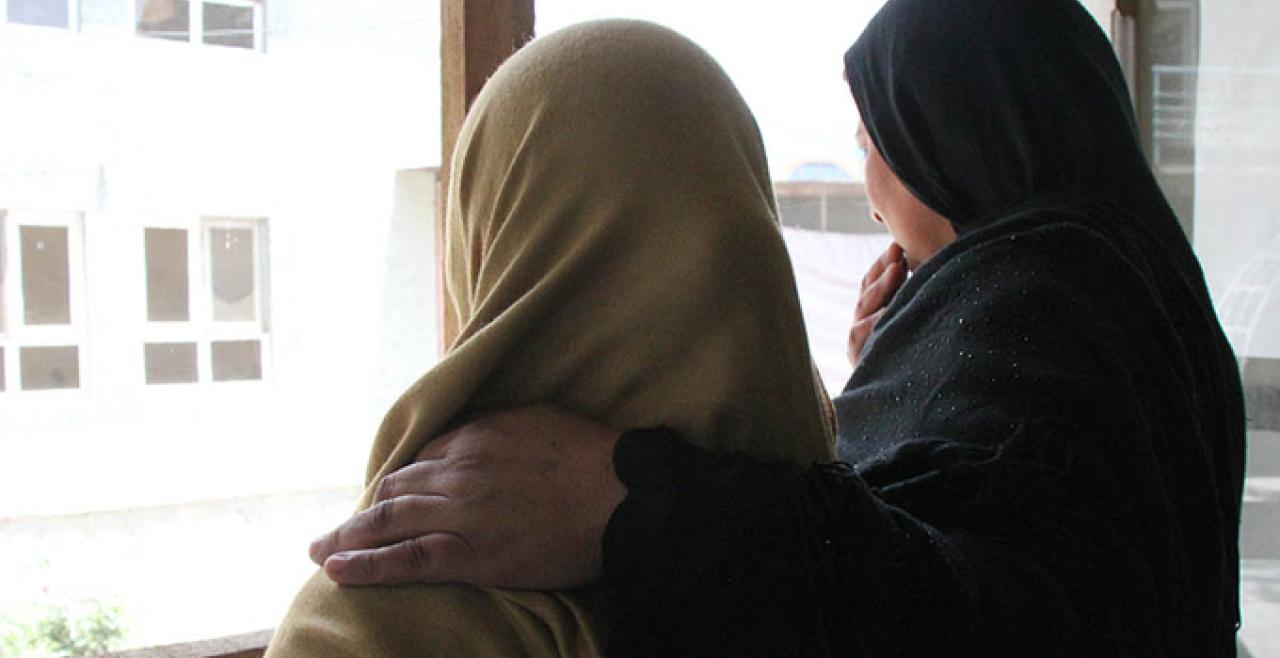 February 1, 2023
"Most of the problems of women and girls are invisible. You only learn about their suffering when you talk to them and they open up to you."
"It is a privilege for me to have their trust that they can talk to me." - Fariha, Counsellor
Fariha* has learned this reality in her work as a psychosocial counsellor, especially in the past year as the displacement, extreme poverty, movement restrictions for women and adolescent girls and overall uncertainty of the future are increasingly causing psychosocial problems among many Afghan women and girls.
On the average, Fariha sees 25 women and girls daily at a district hospital supported by UNFPA. Some clients come from surrounding villages while other patients are referred to her by the hospital.
Fariha said the women and girls that she serves inspire her to come to work daily. "It is a privilege for me to have their trust that they can talk to me. I listen to them and provide them support to enhance their coping skills and improve their psychosocial well-being" she said.
The counselling centre, which was established through the Afghanistan Spotlight Initiative, helps women and girls overcome their psychosocial  stressors through a series of counselling sessions. At the centre, a medical doctor is available for visiting women and girls with a health concern. UNFPA also provides dignity kits to women and girls who come to the centre to meet their hygiene needs.
To promote the services in the centre and to reach out to more women and girls in need of psychosocial support services, a Psychosocial Mobile Outreach Team goes to communities to conduct awareness-raising activities as well as PSS counselling in hard-to-reach and remote areas. Women and girls who have accessed the services  also share their experiences with friends and families, so word gets out about the services provided in the centre.
"They need my support and I am ready for that responsibility." - Fariha
Since August 2021, many new policies have been imposed on Afghan women and girls restricting their movement and participation in public life, leaving them vulnerable to depression, anxiety and other problems that affect their psychosocial well-being. 
The provision of psychosocial counselling services is therefore indispensable under such circumstances and Fariha is grateful for being able to support women and girls in their recovery – a pathway that she feels she is destined to follow. She recalled that even at a young age, she was already supporting  family and friends going through a rough patch in life. Now that she is a professional psychosocial counsellor, she  is aware of the huge responsibility she took on. 
"They need my support and I am ready for that responsibility," she said. "I try my best and I feel that I have been successful so far because the people I am serving, as well as their families, are happy with the quality of services that I provide."
The Spotlight Initiative supports the participation of women and girls, including those experiencing forms of discrimination and marginalization in designing and implementing programmes that respond to their needs and priorities.
*Fariha's name has been changed to protect her privacy and identity.
Originally published by UNFPA Afghanistan
Like what you read? Spread the word.