Resiliency to crises: Lessons from civil society organizations in the prevention of violence against women and girls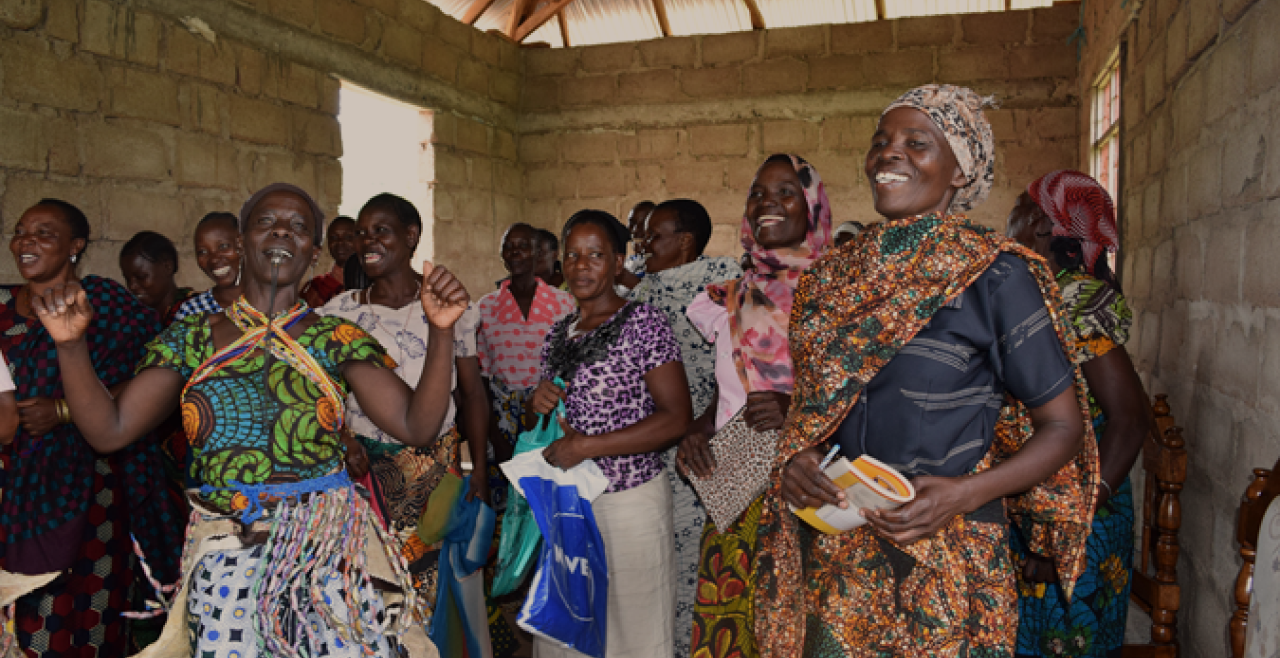 March 3, 2022
On 1 March, the UN Trust Fund to End Violence against Women (UN Trust Fund) and the Spotlight Initiative co-hosted a special event, "Resiliency to Crises: Lessons from Civil Society Organizations in the Prevention of Violence against Women and Girls".
Opening the event, Vesna Jaric, acting Chief of the UN Trust Fund, shared the concern expressed by the UN Women Executive Director about the safety of civilians in Ukraine, especially women and girls who are often uniquely and disproportionally affected in conflicts. She informed that the UN Trust Fund remains committed to supporting civil society and women's rights organizations working to end violence against women and girls, while prioritizing their staff's and beneficiaries' safety in crises.  
Vesna Jaric highlighted the UN Trust Fund's strategic focus on codifying and elevating practice-based knowledge from civil society and women's rights organizations, including through the Learning from Practice Prevention Series to inform policies and programmes on ending violence against women.  
Erin Kenny, Head of the Technical Unit of the Spotlight Initiative introduced the EU/UN Spotlight Initiative as the world's largest investment to end violence against women. She said that during the COVID-19 crisis, the Spotlight Initiative repurposed an additional USD 9 million to the UN Trust Fund for direct grants to civil society organizations in Latin America and sub-Saharan Africa, to support their organizational resilience and adaptations during the pandemic. 
Amplifying voices from civil society organizations 
During a session moderated by Melissa Zuniga, President of the Spotlight Initiative Belize Civil Society National Reference Group, representatives from civil society organizations shared their experiences during the COVID-19 pandemic and other intersecting crises. 
Glory Lueong, founder and Executive Director of the Rural Women Center for Education and Development (RuWCED), a UN Trust Fund grantee under the Spotlight Initiative in Cameroon, explained how RuWCED maximized inclusion and strengthened the capacity of staff and grassroots women's groups to improve responses to violence against women. She added: 
"There is a need for ample resources to navigate the security challenges from the ongoing armed conflict and the COVID-19 government measures." 
Maria Virginia Diaz Mendez, Project Coordinator at the Centro de Estudios de la Mujer (CEM-H) a grantee of the UN Trust Fund under the Spotlight Initiative, spoke of the multiple crises in Honduras, including extreme poverty, natural disasters, and COVID-19, that led to increased violence against women and girls, especially in rural areas. In response, she said, CEM-H moved workshops online for rural women and girls and developed awareness raising campaigns in collaboration with local activists and feminist networks. 
Xiomara Bu, a member of the Spotlight Initiative Civil Society National Reference Group and National Coordinator for the Asociacion Foro Nacional de Sida emphasized the direct impact of climate change on violence against women. She highlighted the need for inclusive and sustainable policies, saying: "Our relationship with nature has to change." 
Introducing SHINE 
The event introduced SHINE, a global knowledge exchange on ending violence against women and girls. Mallorie Bronfman-Thomas from the Spotlight Initiative said SHINE'S multifaceted features include a virtual exchange hub, a platform and multilingual tool to inform global policy, programming and advocacy on ending violence against women and girls.  
SHINE aims to connect a range of partners and agents of change – including civil society and women's organizations, the UN, practitioners, academics, the private sector, donors and other partners – so they can better network and collaborate within and beyond geographical regions to engage in the spirit of global solidarity to end violence against women and girls.
Learning from practice 
In the final session, Gemma Wood, Knowledge Management, Monitoring & Evaluation Manager at the UN Trust Fund presented the key findings of a special paper, Learning from practice: The impact of the COVID-19 pandemic on prevention of violence against women and girls.
Gemma Wood also highlighted the responsibility of donors to recognize and properly resource the vital work of civil society and women's rights organizations: 
"A common theme throughout is the importance of investing in civil society's own organizational resilience and ability to adapt." 
In closing, Vesna Jaric thanked panelists, interpreters and participants for their contributions, and encouraged all to continue the conversation on SHINE.
Like what you read? Spread the word.