Skills training is giving Nigerian women and girls a second chance at education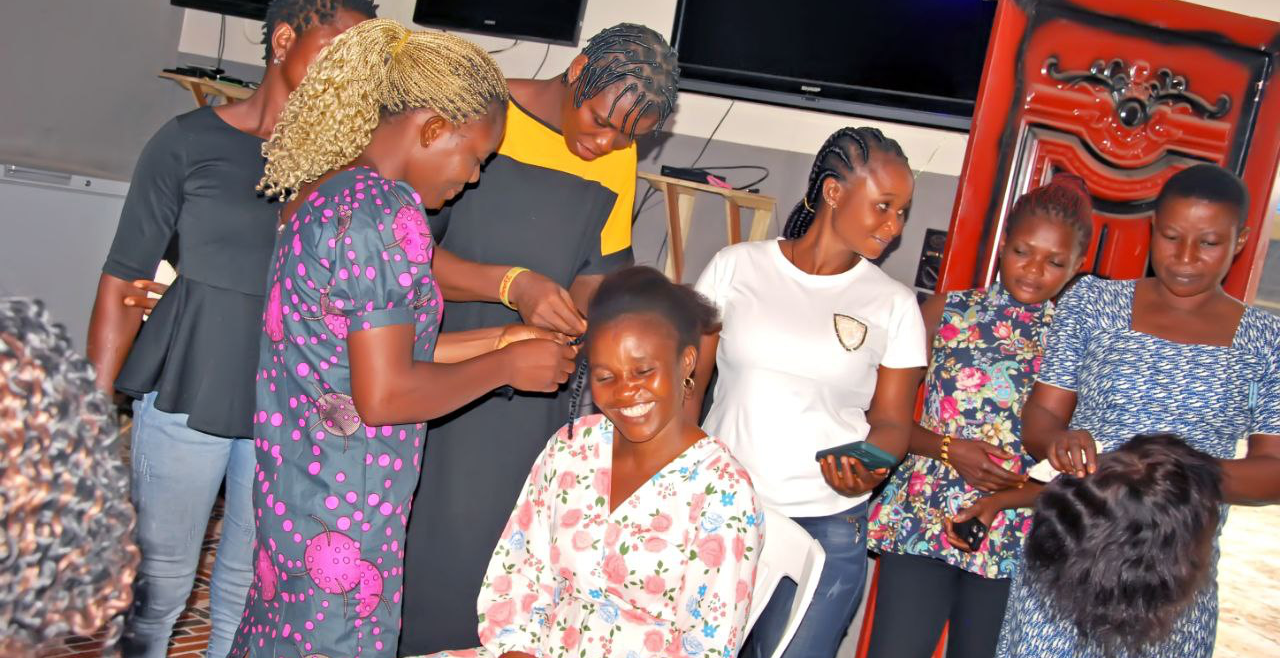 May 15, 2023
OBUBRA, Nigeria - "One significant obstacle preventing me from finishing my education has been the loss of both of my parents during my second year of high school," said Eyu Elizabeth Francis. Despite her best efforts, she was never able to raise enough money to cover school fees.
The 22-year-old shared her life story at the official launch of the Spotlight Initiative-supported skill acquisition training programme in Obubra community, saying that she was overjoyed that the second-chance education programme had given her hope for continuing her education. "I can now read, write, and define concepts related to gender-based violence, such as physical, verbal, psychological, sexual, socioeconomic and domestic violence," she said.
In two local governments, Obubra and Obanliku in Cross River State, UNESCO and partner organization Education Today for Sustainable Development Initiative (ETSDI) are running a 3 month-long course that will benefit 50 young women and girls. The training teaches a variety of skills that will allow students to set up businesses and earn an income, as well as educating them about gender-based violence issues and women's rights. Ms. Francis is currently learning how to make confectionery, among other skills. At the end of the training, she will receive a starter kit - a small step towards making her dream of opening her own confectionery shop a reality.
"This will get me busy while I make ends meet and fund my school needs as I intend to further my education," said Ms. Francis. 
"It was comforting to see that the residents of Cross River State's Obubra local government are very appreciative and dedicated to the implementation of second-chance education and skill training," reflected local leader Chief Amon Oboh. "People tend to think that education has an age restriction, but UNESCO helped me see that there is no age limit for education," he said.
"As the people's representative, I had the good fortune to be present at the inaugural meeting... Over 1,000 people in Obubra have benefited from this programme, and more are still being counted," said the Chief, who pledged the community's commitment to sustaining the project.
By Aniekan Bassey Udo
Like what you read? Spread the word.