Regional forum for Youth Organizations in Central Asia was held in Almaty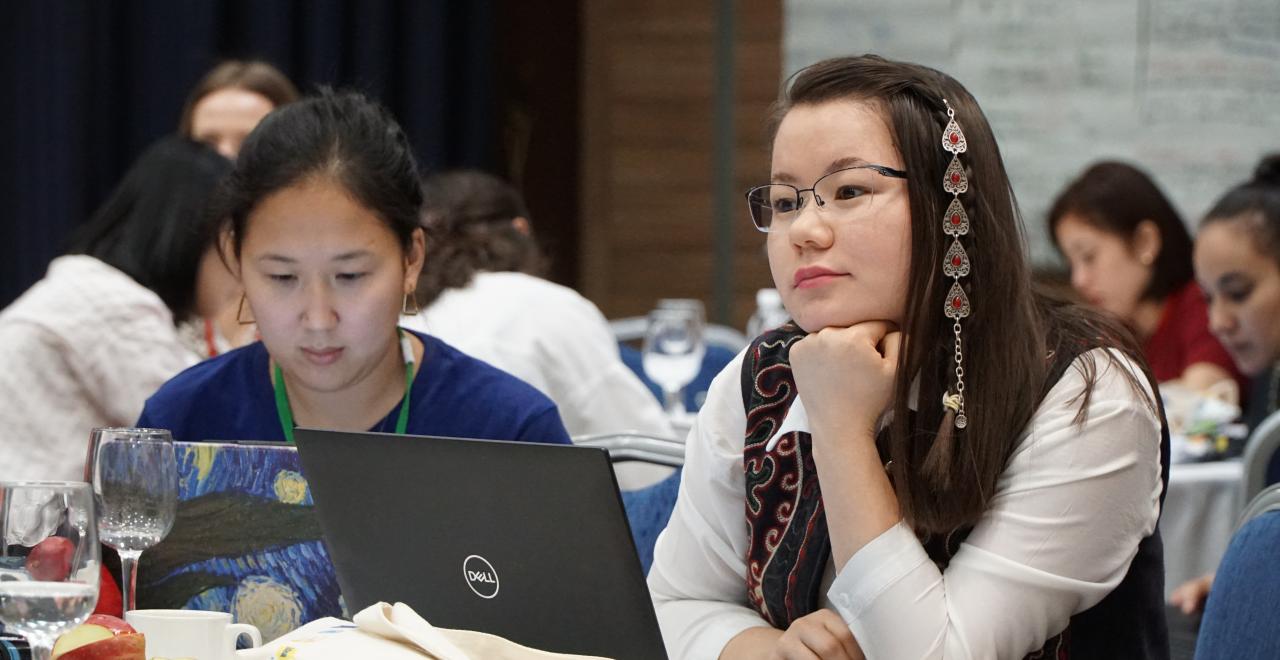 October 14, 2022
ALMATY, Kazakhstan - A regional forum for youth organizations of Central Asian countries was held in Almaty on 12-14 October 2022. For three days the participants were discussing strengthening the mechanisms of the Alliance's activities in the prevention of gender-based violence and harmful practices. 
In 2021, the NUR Alliance of Youth Organizations was created as part of the Spotlight Initiative's regional program for Central Asia. In the fall of 2021, the Alliance participated in a regional forum that brought together organizations working on women's rights and gender issues. 
The aim of the forum was to focus on increasing the capacity of youth organizations to prevent gender-based violence and harmful practices. Also on the agenda was the expansion of participants' skills in operational and project planning.
The headline topics of the forum were:
-Discussion of strategic documents of the regional alliance of youth organizations "NUR" for further use in the field of the prevention of gender-based violence and harmful practices;
-Development of tools to monitor and evaluate the implementation of the operational plan in the Central Asian region.
Also in the plan of the forum participants was the development of the operational plan of the Alliance and the definition of measures, steps and distribution of obligations. In addition, consultations of youth organizations on ICPD+30 (International Conference on Population and Development) took place on the margins of the event. 
Background:
The Spotlight Initiative is a global United Nations initiative supported by the European Union. The initiative brings together global efforts to invest in gender equality and the empowerment of women and girls. 
The Spotlight Initiative's regional program for Central Asia and Afghanistan promotes legal reforms, strengthens institutions and women's movements, promotes gender-equitable norms, and improves data collection and statistics on violence against women and girls. The regional program works with a wide range of actors, including civil society, donors, practitioners, academics, and the media, to help eradicate harmful practices and support further gender transformation in the region.
IDEA Central Asia is a leading youth organization that trains and inspires young people to bring their ideas to life in Kyrgyzstan and throughout Central Asia.
Information about IDEA Central Asia at https://ideaca.today/
If you have any further questions, please contact: 
Zhamilya Kussainova, Communications Officer, United Nations Population Fund tel.: +77016483153 kussainova@unfpa.org  
Olesya Zhuravleva, Project Assistant, Spotlight Initiative Regional Program for Central Asia Tel.: +7 701 6043001, e-mail: olessya.redkina@undp.org  
Kamila Usmanova, IDEA Central Asia Media Coordinator: Tel: +996551133911, e-mail: kamila@idebate.org 
Like what you read? Spread the word.