Spotlight Initiative Global Annual Narrative Progress Report 2020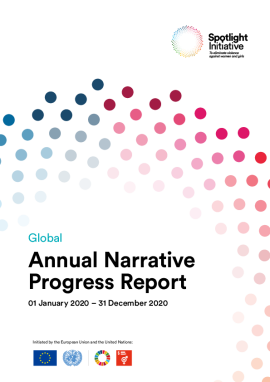 Date:

October 2021

Number of pages:

206

Author:

Spotlight Initiative
The Spotlight Initiative Global Annual Report shares a multi-disciplinary account of the Initiative's progress to eliminate violence against women and girls in Africa, Asia, the Caribbean, Latin America and the Pacific from 1 January - 31 December 2020.
The report annexes are available here.
Download:
Like what you read? Spread the word.