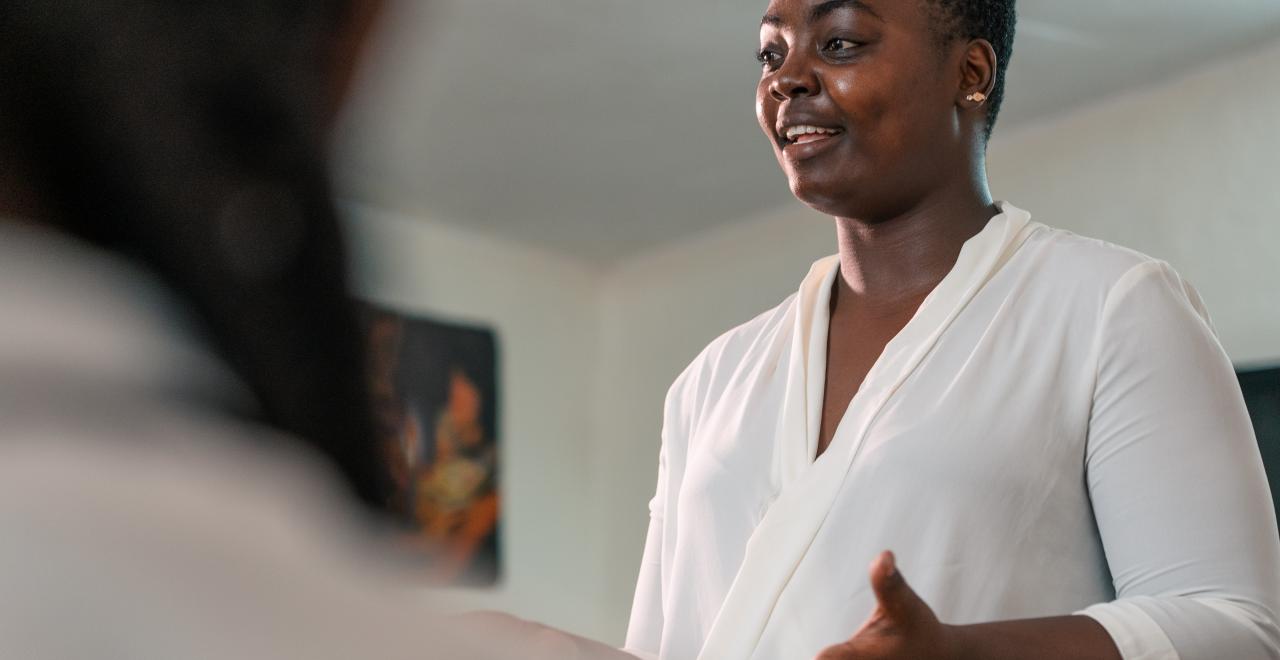 When she was nine years old, Berta de Nazareth lost her mother to femicide. At the time, she didn't understand terms like 'patriarchy' or 'disempowerment' – concepts she deals with all the time in her work as a women's rights activist. All she knew was that her family had been torn apart by violence.
As she got older, however, Ms. de Nazareth, 25, began to see the ways that women are treated differently from men. During her teen years in Maxaquene, a neighbourhood in the Mozambican capital of Maputo, she was expected to dress and behave modestly. By contrast, boys were allowed to do as they pleased. "The way a woman 'should' behave in society or around her partner is riddled by rules and restrictions," she says. "On the other hand, nothing is forbidden or restricted for men."
She also noticed the insidious ways that society excuses and legitimizes violence against women. "In most cases, society has been forgiving and apathetic," she says. "We say things like, 'She was raped - where was she? What was she doing? What was she wearing?'"
Ms. de Nazareth's life changed in 2010, when she started attending training sessions with women's rights organizations on gender norms and violence. "Only then did I understand what had happened [to my mother] and the reasons behind it," she says. "From the moment I became aware, I engaged in social activism. This is why I call myself a social activist for women's human rights."
Today, Ms. de Nazareth is a gender facilitator for Associação Socio-cultural Horizonte Azul (ASCHA), a feminist organization she first joined after the death of her mother. ASCHA helps vulnerable children and adolescents by helping them enrol in and stay in school, and by engaging them in arts activities such as dance, poetry, photography and book binding. They also conduct  outreach activities on gender equality and sexual and reproductive health and rights. Many activities focus on girls, who are often forced to drop out of school due to early marriage or pregnancy - 48 per cent of Mozambican girls are married or in union before they turn 18. They're also vulnerable to violence, with one in four Mozambican women experiencing violence in her lifetime.
Despite her childhood trauma and financial hardship, Ms. de Nazareth graduated from Mozambique Pedagogical University and now leads a group of 12 women mentors at ASCHA, empowering other young women to overcome many of the issues she encountered during her own adolescence. 
"Together with other women, I can plant the seeds for attitude and behaviour change," she says. "I want Mozambique to be a country where women have autonomy. Where women can speak up for themselves, be respected and above all, be treated as human beings." 
Ms. de Nazareth is determined to turn her dream into a reality.
"This may sound like a utopia, but I believe we can achieve it," she says. "What motivates me are all the girls and women who need my support. All the girls who are vulnerable, who are muzzled or silenced. They inspire me to get up every morning and continue on this path."
Spotlight Initiative is helping activists like Berta de Nazareth empower girls and women to exercise their rights. We are #WithHer. Are you?
Like what you read? Spread the word.